Rubbish Clearance Richmond Made Simple with Our Experts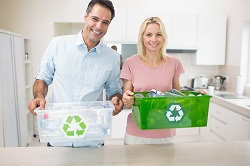 Are you stuck with junk and clutter in your home or workplace? If so, then you should contact us today because Rubbish Clearance Richmond is a dedicated rubbish disposal firm with years of experience that can a assist you with tackling all the necessary chores to dispose of junk in your property. Whether it's home or office, we can send expert staff to your address where they can quickly get to work. They will remove the items you no longer want, safely get them out from the building and then take them away to be properly disposed, recycled, etc. We can help in every way, so call us now on

to find out more about our services.
What Rubbish Clearance Richmond We Offer
We cover every aspect of a rubbish clearance in TW9. Our services allow you to get the help you need to get rid of any junk in any area. We don't just perform house and office clearances, we can go the extra mile. We can see to builders waste removal, as we collect the bits and pieces left by a builders team after working on your property. We can help with garden clearance, flat clearance, attic decluttering, garage clearance and more. Whatever junk you have in these places, we will break it up, bag it and remove it. We offer flexible support so that you get exactly what you need.
The Richmond Rubbish Removal Services We Provide You
We can send our expert staff to your address in TW10 after just one call to

. They will bring all the necessary equipment and tools for your rubbish clearance. Our Richmond waste removal team will work hard to help you sort your unwanted items, break up larger ones and bag everything. They have the strength and ability to remove these items from your property without damaging anything and they will prevent all injuries. We will take everything away from your address using our vehicles, and safely take it to the proper disposal sites. We can send as many staff members as required for your rubbish removal and utilise the right amount of vehicles. No matter how much waste you have, we can get rid of it all.
Our Richmond Rubbish Removal Company's Environmental Commitment
Disposing of junk and rubbish incorrectly can lead to problems for the environment. This is why we always endeavour to do everything as green as possible. We will aim to recycle as many of your goods as possible. Clothes, wood, paper, glass, cardboard, and more will all be applicable for this. Whatever you have, we will take it to local sites and rubbish removal firms in Richmond TW9 to ensure that things can be reused, rather than thrown away. For what we can't recycle, we work with proper firms in the TW10 district to ensure your goods are disposed legally and safely. We never break any law or guideline when handling your junk items.
Call Our Waste Collection Specialists in Richmond Today
Call us on

today and we can begin to help you with your Richmond rubbish clearance. Our expert team will assist you by answering your questions and giving you all the info you need. You can hear more about our rubbish removal quotes that will enable you to book excavate what you need. We can send the right team at a time and date perfect for your needs. Our quotes are free and need no commitment, so you can request one without worry. They also ensure a great price, as you pay only for only what we supply you with. To book Rubbish Clearance Richmond, contact us today.